"It truly is Incredible to see the changes my clients have undergone and demonstrates with dedication, determination, and the right training programme together we can achieve your required goals and change your life. These people didn't think it was possible and look at them now, it truly is incredible!"
---

WELL DONE to my client Andy. The picture on the left was only 6 months ago – weighing over 17 stone! The picture on the right is from today as he completed the Liverpool half marathon in 2 hours 30 mins. He now weights 13.3 stone ????
Andy trains with me twice a week and follows my nutrition guide. He's feeling much healthier, happier and has loads more confidence. .
.
Well in Andy mate so happy for you ??
---
" …The best thing I have ever bought!"
"Hi Maz!

I just want to thank you for your women's nutrition and fitness plan, I have stuck to it as much as possible and it has brought my confidence back!

I've so far lost 3.5 inches from my waist, 5 inches from my stomach and 1.5 inches from my thighs! The best thing I have ever bought!"
---
Total fat loss = 27.5kg!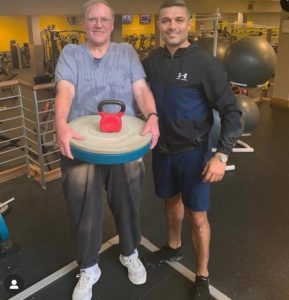 Well done to a brilliant client of mine – Father Christopher Cook who was 21 Stone 1.5 ~ Now 16 stone 11. Total fat loss = 27.5kg. Father Christopher is holding the amount he has lost here and as you can see it is a struggle! The positive effects this has had on his cardiovascular system and joints are amazing and definitely adding years onto his life span. For a 70-year-old to loose this weight goes to show fitness and health goals can be achieved at any age with the right mentality and determination.
---
 …I would highly recommend Maz as a PT"

I have trained with Maz for the last 4 years and he has helped me get my perfect body for many things including my wedding day!! Soon after my wedding I found I was expecting my first baby! I was worried that all the hard work I had put into training would be lost due to pregnancy weight gain! I was wrong! Maz encouraged me to continue training regularly and has helped and adapted training for me during all three trimesters! He has educated me on the do's and do not's in pregnancy training and shown me I have the ability to do much more than I ever thought I would be able to do! I have found it not only enjoyable but also very beneficial! It's has kept me in good shape and has helped me avoid pregnancy problems such as back back, pelvic girdle pain and posture problems or excess weight gain! I have also had bags of energy and very few problems! The benefits of training throughout pregnancy for all three trimesters are evident to me now and I know that thanks to Maz I will get my pre pregnancy figure back quickly with continuing my training and eating healthily! I would highly recommend Maz as a PT for anyone looking at getting in shape or keeping in shape and also encourage anyone who is pregnant to continue to train with Maz who has kept me in great shape for another 9 months! Thank you x
---
…"I cannot recommend Maz enough!"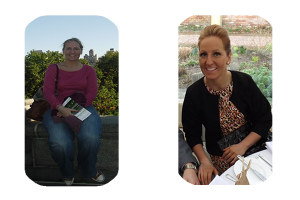 I have been training with Maz for the past 2 years and have lost and kept off 2 ½ stone. The decision to start training with Maz was a tough one, I had recently gone through a break up and was in quite a low place both physically and mentally. My first few session where tough and I was close to tears a few times, however Maz's positive approach and infectious energy carried me through them early sessions. His advice on nutrition helped me to change my eating habits and for the first time in my life I had a positive approach towards eating. Over time I started to enjoy my sessions and surprisingly look forward to them.

Now 2 years later I cannot imagine life without training, I have 2 sessions each week and I enjoy every second of them. Maz doesn't except any excuses so each session he pushes me further then I ever expected I could and never lets me settle for second best. I am now in a much better place both physically and mentally and feel Maz is the main reason for this. Training with Maz has changed my life and I cannot recommend him enough, it' not easy but worth every second"

Clare Houston
---
"…helping you achieve results, plus his sessions are always enjoyable!"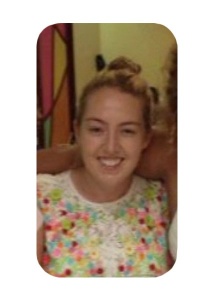 "I have been training with Maz for just under a year, and in this time I have noticed huge improvements to my physical strength and fitness. 3 years ago I had corrective spinal surgery, for Kyphosis, which required my spine to be fixated with titanium rods. Although I attended weekly physiotherapy sessions, I felt like I needed extra help, to get back to my full strength. Since training with Maz, my stamina, endurance and muscle tone has greatly improved.
Maz assesses your needs individually, he works with me within my limitations, ( As there are some exercises I am unable to do) his knowledge and experience, enables him to tailor and adapt his programmes, to specifically target the rebuilding and strengthening of my core and back muscles, helping me reach my full fitness. He is very encouraging and understanding, helping you achieve results, plus his sessions are always enjoyable!"

Liv Fitzgerald
---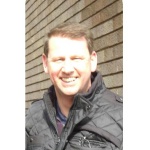 "I have trained with Maz for about 5 years. My goal to start with was to lose some of the 15 stone and 11 pounds I'd collected enjoying myself!
Aged 52 now and 47 at the time I got to were I wanted to be 13 stone 4 pound.Maz will deliver what you want and understands were only human and can fall from training grace on occasion!

He understands nutrition and that really helped me,but more importantly he understands the people he is training…… He will match your commitment toward your own target and goals and support you in maintaining the right balance toward your personal lifestyle.
I have no hesitation in recommending as a PT for those people who really want to achieve their targets."

John Leigh
---

"Maz has been training me for a few years now! I needed someone who could encourage and motivate me and I definitely found the right trainer! His dedication and passion for his work is evident the very first time you meet him and never dies away! He is always full of life and enthusiasm and is never short of a few words of praise or encouragement!
I decided I wanted to increase my training when I was preparing for my wedding this year! Following surgery and a long rehabilitation I needed a structured routine and someone with the knowledge, skill set and fun personality to help me achieve attainable goals without feeling like a chore! Maz again was the person to help me! His dedication to the task in hand kept me turning up for training even when I felt I just wanted to give up! He pushed me to my limits and has helped me in all aspects of my physical Fittness and strength! I have had my wedding and thanks to Maz I felt amazing in my dress! It was the best day of my life and I owe a big thanks to Him for getting me there and feeling confident on the day! I love my training sessions with Maz and would encourage anyone looking for some health and nutrition advice, to get in shape for an event or just to get or keep fit to contact Maz! He is definitely the best PT! Thank you"
Alice Donaldson
---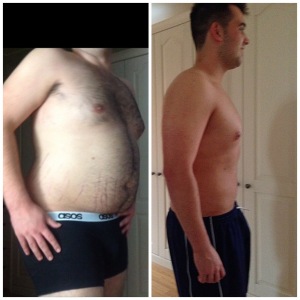 After being such an athletic person growing up, playing in different sports and also representing Liverpool in taekwondo, the news that my sporting days were over after 2 knee injuries, not only knocked my confidence, but changed my life. I suddenly found myself comfort eating, gaining 3 1/2 stone in a year! I went from being the confident, athletic 15 year old, to a 16 stone monster. I knew it had to change.

The decision to get a PT, was an important one. Just 17, I was still in school, with very little money, so I knew that whatever decision I made, had to be worth every penny.  When I first spoke to Maz, I knew it was the right decision. Professional, friendly and motivating are the best aspects in a PT. and Maz excels in every area. Within months, I was stripping of the weight, motivated and in conjunction with Physiotherapy, I also began to gain strength and confidence back in sport. His detailed plans and well structured sessions are perfect for anybody of any age.

As of today after just 5 months, I have lost 2 1/2 stone with Maz and have also made recognisable gains in muscle mass. I am also back to full fitness after injury, now playing football 4 times a week for 3 different teams. He isn't just a PT, but also a friend and someone who I look forward to having a laugh with. Not only has he help to change my figure, but also my lifestyle and outlook on life. I would recommend him to absolutely anybody, whatever your goal, age, lifestyle may be. You cannot put a price on your own health and well-being. I look forward to the next 6 months holds for my physique.

Liam Brophy
---